Helping local businesses improve their digital marketing
Are you a business owner who seeks to attract more perfect customers, but don't know how to do that?
In a world where customer expectations are constantly evolving, it's essential to stand out and create meaningful connections.  Here's some values of Mindful Marketing:
Being true to your values with every offering you create. 

Mindful marketing doesn't just rely on intuition; it is data-driven as well.

If the marketing feels "icky" or "sale-sy," then you might consider not doing it. This also goes for any social media platforms that are not fun for you.  

Keeping your website copy and images simple so that your ideal client finds information easily and knows the next step.

Be in love with your customers, not your product or service because these will evolve over time. Markets and tastes change. Competition may force you to pivot.

Embracing the journey of marketing – it's a marathon, not a sprint.
As a business owner, you wear many hats, and one might be the "reluctant marketer." What you don't know is how to do all the marketing or even what options/tools are available to help you.
Are you ready to learn the answer and craft your Mindful Marketing strategy?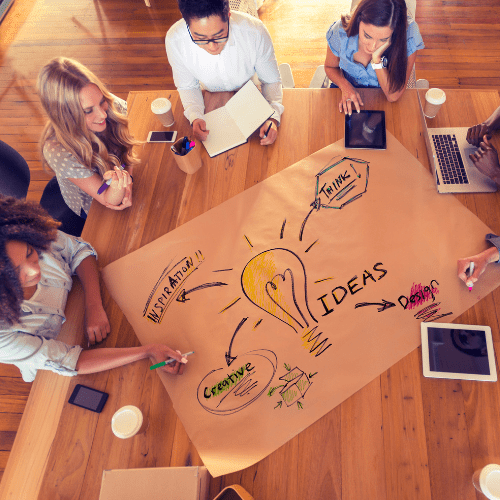 How is our Mindful Marketing process unique?
There are 2 main parts to our process: 
1.) We audit and analyze your website, SEO, and online presence. We'll share our mini-plan with you. 
2.) We get you started with our quarterly Mindful Marketing Roadmap to help you visualize and implement your marketing plan.
Our formula is Clarity + Action + Results + Repeat Cycle = Success.  You define what Success means to you.
Clarity
We want to understand your goals and vision, which we will ultimately turn into KPIs (key performance indicators). We will also audit your website, SEO, and your online presence. We want to know about your current marketing plans and how your clients find you today.
Action
We'll create a mini-plan and discuss with you what your best next steps are to attract and engage your aligned clients online. If our services are a good fit for your business needs, we'll share how our Mindful Marketing strategies can impact your business! 
Results
When you work with us, we create reports to monitor your website, SEO, and online presence. This allows us to see how your KPIs are performing.
Repeat Cycle
Together, we'll review what's working, what's not working, whether your goals need to be adjusted, and make the necessary changes. Then you simply repeat this cycle.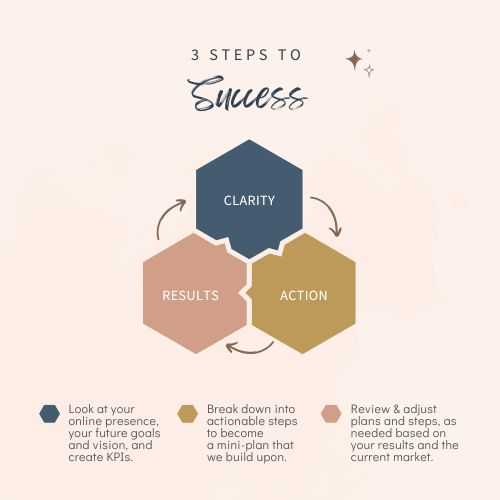 Now before you start adding things to your marketing strategy, we may need to fix your website, if it's not in top shape (responsive on mobile, fast, seo-optimized, etc.). The majority of your customers will visit your website before making a purchase. Let's make sure their experience is a great one.
Are you ready to start developing your mindful marketing strategy today?
Our digital marketing services
From SEO and Google Ads to website development and maintenance, there are a lot of different factors to keep track of when planning your digital marketing strategy. Thankfully, we're here to take care of them all while you continue to focus on running your business. 
Get the edge over competitors and achieve the results you deserve. Explore our services today.
Website design
Your company website makes your service accessible to anyone, anywhere, at any time. 
If you need a new website for your business or your current website isn't bringing in the results you want, then Zen Monkey Marketing is here to help.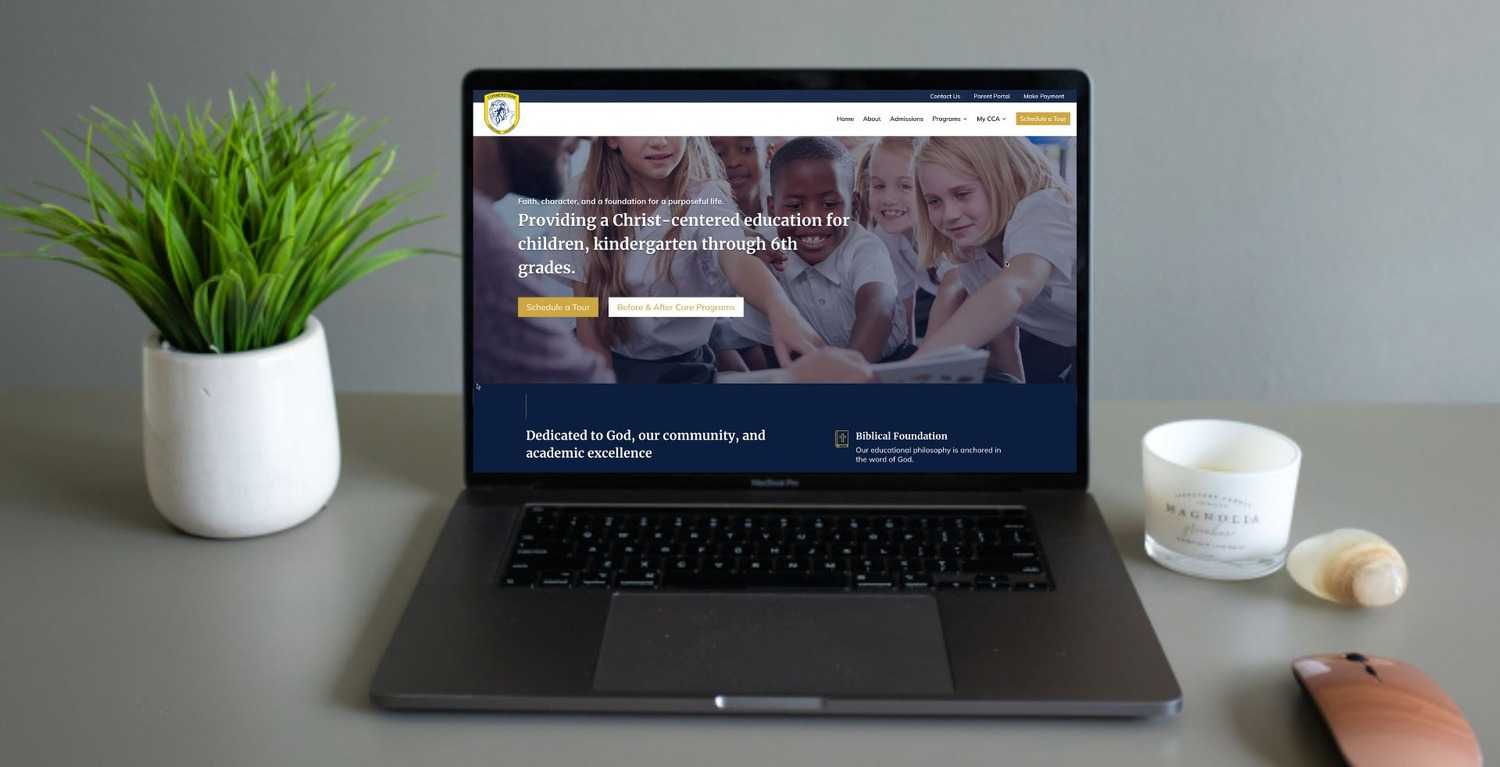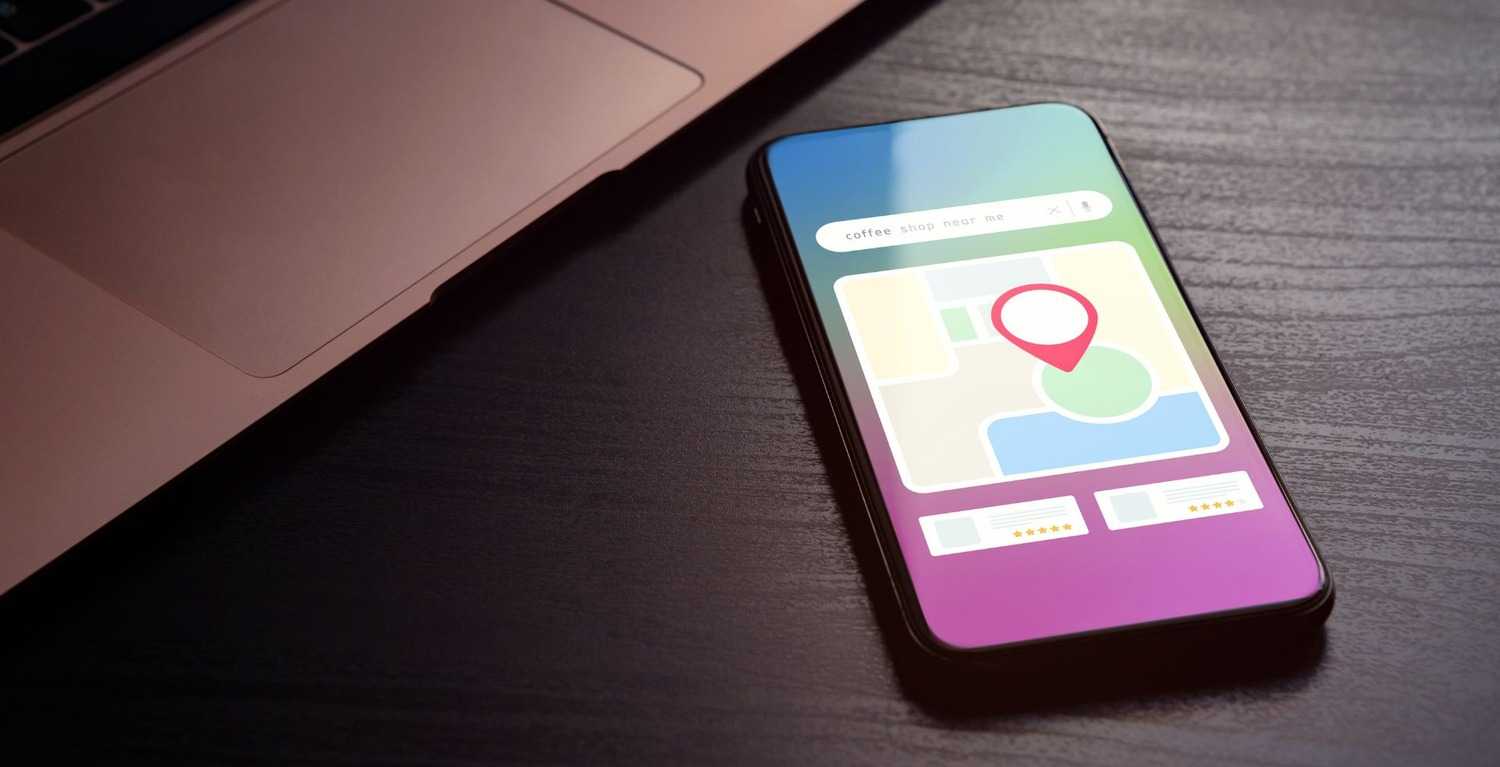 Local SEO
Want to secure more local customers for your small business? Then it's time to focus on local SEO.
At Zen Monkey Marketing, we're experts in SEO and keyword research. Improve your local SEO, get your small business noticed by local audiences and get more qualified leads through the door.
Google Ads
If you want a prime spot on Google's search results pages, then Google Ads is the way to go. SEO is a long-term solution to getting on the top of the search results page, but Google Ads can get you to the top within a couple of weeks. 
At Zen Monkey Marketing, we'll help you sort out everything to do with your Google Ads. We'll take care of everything from writing compelling ads to setting up the right keywords for your service.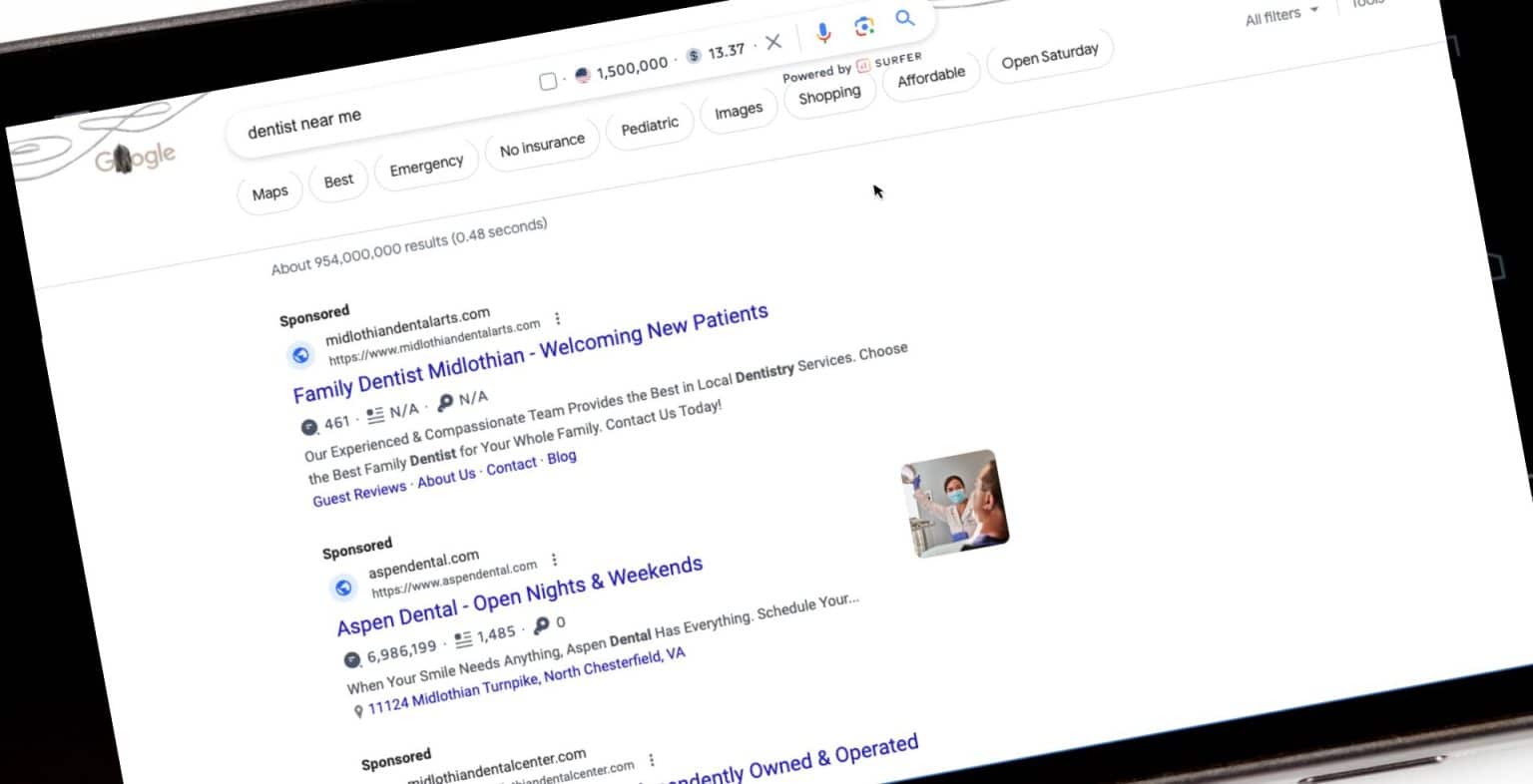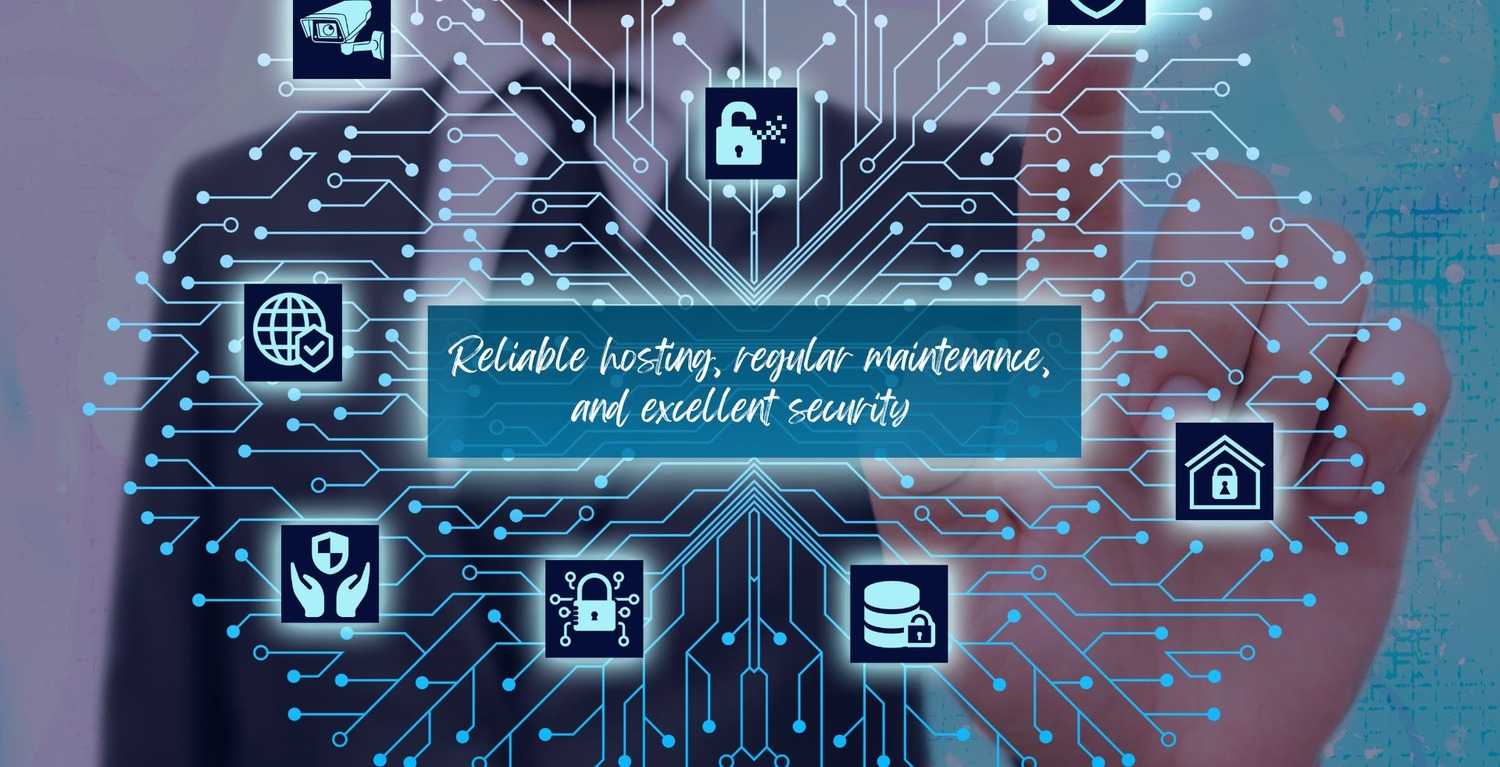 Website security & maintenance plans
Every successful website needs reliable hosting, regular maintenance, and excellent security. 
When you work with Zen Monkey Marketing, you'll get much more than just a website. After your site is complete, we'll continue to protect and care for it with our excellent website security and maintenance plans. 
With three different plans available, you can choose the one that best suits your business's needs.
Smaller Projects
We're delighted to offer our customers extra services, including email marketing, blog writing, and website copy. Our team always uses mindful marketing when creating marketing plans to help all our clients connect with their audience on a deeper level. 
If you have a small marketing project that needs the attention of a professional, reach out today by filling out our contact form. We'd be happy to help you with your next project – get in touch with our team today.