Optimize your Google Ads campaign with help from professionals
Have you ever used Google Ads before? Google Ads is an investment and you need to know what it is and how it works.
Google Ads is a fantastic way to reach customers and grow your business. However, setting up and managing a Google Ads campaign can be time-consuming and complex to understand.
Managing your Google Ads campaign also requires understanding how to check, test, optimize, and change your ads.
Learning to do all this and run a business isn't easy. But you don't have to do it alone, we're here to help!
Our team will work with you to build an effective Google Ads campaign that will reach your customers and improve conversions. For a service-based businesses, a conversion is when a visitor calls or fills out a contact form. For a product-based businesses, a conversion is when a product is purchased online.
Increase your leads and improve your brand awareness today by working with our team of marketing experts.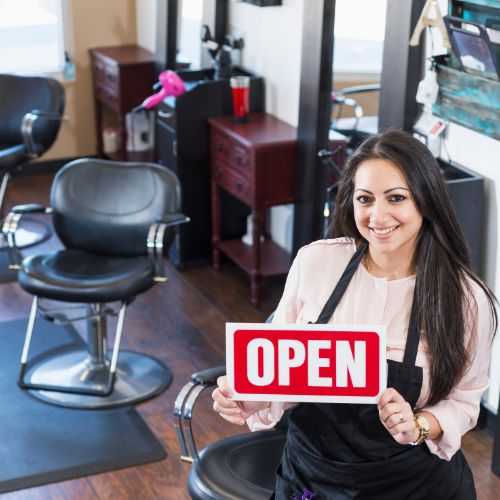 How do I know if my business is "right" Google Ads

The services you sell are in demand
The services you sell are in demand
People need to already be searching for your services for Google Ads to show.
If you're bringing something new to the market, people may not know about it and won't know to search for it.

You can commit to spending $500 or more a month for 6 months
You can commit to spending $500 or more a month for 6 months
We need to spend some time testing our targeting options to see what works and doesn't work.  You have to be able to spend money consistently to get Google Ads working for you.

Your website is already converting
Your website is already converting
If your website isn't converting, you will need to fix that BEFORE running Google Ads.  Google Ads will. not fix poor conversion rates. You're throwing money away by sending more traffic to a website that doesn't work.  

The numbers make sense
The numbers make sense
We'll need to take a look at your numbers to make sure you should be running Google Ads.  If each sale is less than $50 or the lifetime value of a client is low, then it may not be your best option.  There are always exceptions, so let's talk. 
How we create Google Ad campaigns that drive results
When you choose Zen Monkey Marketing to take on your Google Ads campaigns, we'll go above and beyond to ensure they succeed. All of our work includes mindful marketing, which always keeps your audience, goals, and authenticity in mind so you can connect more with your customers. 
We follow a straightforward five-step process when working with clients to craft unique and compelling ads for their businesses.
Discovery
During a discovery meeting, we'll take a look at any ongoing ad campaigns and share our feedback on what needs to be changed. If you're entirely new to Google Ads, we'll walk you through how it works and help you set your goals and objectives.
Competitive Analysis
Keeping close tabs on your competitors will help ensure your ads succeed. Likely, you've run a search on Google to see what ads your competitor's are running and what specials they offer. This is a good starting point. We. want to make sure your ads and offers are competitive to ensure that you get the click. As the competitive landscape changes, we adjust your campaigns, so you can reach your goals.
Writing
Crafting compelling and engaging ad copy that encourages your audience to take action is vital to your campaign's success. We'll conduct keyword research to ensure your ads get picked up by your audience.
Launching
As soon as your ads are written and approved it's time to launch them and share them with the world and, more importantly, your future customers.
Maintenance
Our time together isn't over yet. Even after your ads go live, we'll maintain and update them as needed.
See what our clients have to say
"Jean helped me realize that it wasn't the marketing ads that were the problem, it was the back of the house information that was missing the target. There was a lot of work that needed to be done, especially with my website. With her help, we were able to narrow down our target market and direct our marketing efforts to our customers. It's a relief to have that focus now and it's easier to talk about our business."
Google Ads Service Features
Keyword Optimization
Ad copywriting
Campaign maintenance
Campaign management
Competitor analysis
Performance tracking
Frequently Asked Questions
Google Ads is a PPC (Pay Per Click) advertising strategy that allows you to showcase your products and services at the top of the search results.
Google Ads allows you to advertise your products or services to your audience. When they search with relevant keywords, your products will pop up at the top of the search results for them to see. When Google Ads are done correctly, they can improve your sales and get you more business.
Can I look after my own Google Ads?
You can take care of your own Google Ads if you want to, but if you're unfamiliar with Google Ads or unsure what to do, you might run into issues. It takes up a lot of your time, time you could be spending on your business and if you set them up wrong you'll only be wasting your efforts! If you want to ensure you're doing your Google Ads correctly, work with a digital marketing agency that will get you the results you deserve.
Why should I hire somebody to do my Google Ads?
Hiring somebody to take care of your Google Ads for you frees up your time and lets you concentrate on selling and looking after your business. When you have a team working on your Google Ads for you, you won't have to worry about setting them up because you'll have experts by your side taking care of everything for you.