Grow your online visibility with local search engine optimization
Are you struggling to attract local clients to your website? By improving your local SEO, you'll boost brand awareness, win customers in your local area, and increase your revenue.
Improving local SEO will ensure your pages rank on Google, making your website more discoverable to local clients. Our team utilizes mindful marketing in all of our marketing efforts which helps you attract and secure more clients online. By using mindful marketing with SEO, we can make sure that all the SEO improvement efforts are completely inline with your core values and your goals. 
Did you know that most businesses don't show up on the first two pages of Google? Most people don't even get past the first two pages, so if you're not there, your business won't be found. It'll take a lot of work to get to the first page and top of the search results, but with professional help, you'll get there.
Improving your SEO takes a lot of dedication, it's a long-term strategy that requires a lot of work and attention. Let us take care of all your local SEO for you so you can focus on running your business.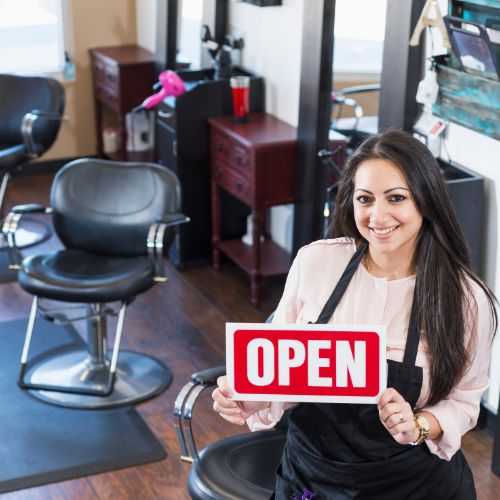 6 steps to local SEO success

Local Marketing and SEO Audit
Local Marketing and SEO Audit
To find out where you're at with your local SEO, we'll audit your website and review the results with you. From there, we'll take an in-depth look into how we can improve your website to get you more local clients.

Setting up Analytic Tools
Setting up Analytic Tools
To make sure you can track your progress, we'll make sure your analytical tools are up to date and configure Google Analytics, Google Search Console, and Google Business Profile Insights. You'll also be able to log into an interactive dashboard access all this information.

Google Business Profile Optimization
Google Business Profile Optimization
Enhancing your Google Business Profile is the best way to improve your local SEO. We'll optimize your Google Business Profile to give you the edge over competitors and improve your local SEO.

Online Listings Management
Online Listings Management
We'll identify and build any missing business listing across all online directories. Our team will conduct a detailed NAP  (name, address, and phone number) audit and listings score report and track week-on-week active listings growth. We'll also monitor competitor listings and discover listing opportunities.

Online Reputation Management
Online Reputation Management
We'll reach out your happiest customers and make it easy for them to share their experiences on the most important review sites. At the same time, we'll be able to help you appease any unhappy customers before they leave a negative review.

Google Business Profile Management
Google Business Profile Management
To keep you ahead of the competition, we'll continuously manage your Google Business Profile. Our team will analyze insights, make improvements, and publish posts once per week. We'll also advise you on how to manage your Q&A's and reviews so you know how to respond to them correctly.
See what our happy customers have to say
"Jean helped me realize that it wasn't the marketing ads that were the problem, it was the back of the house information that was missing the target. There was a lot of work that needed to be done, especially with my website. With her help, we were able to narrow down our target market and direct our marketing efforts to our customers. It's a relief to have that focus now and it's easier to talk about our business."
Local SEO Service Features
SEO audit 

Google Business Profile optimization and consultation

Keyword research

Competitor analysis 

Reviews management
Frequently Asked Questions
Local SEO (search engine optimization) is a strategy that helps your business become more visible to your local audience. By improving your local SEO, you'll show up more in search results performed in your area. For example, if somebody in your area searches for the services or products you offer, and you've enhanced your local SEO then your business will show up in their search.
Why is local SEO important?
By improving your local SEO, you'll get more business for your company. Local business is vital for the success of small businesses, and if you work to improve your local SEO, you'll notice that more local people will find your company online.
How do you improve local SEO?
There are a lot of ways you can enhance your local SEO. For example, you can post about local events on your blog, you can include location-specific keywords in your copy, or you can improve your Google Business Profile. Our team will be able to help you improve your local SEO so you can start attracting more high-quality local clients.
Why should I hire somebody to improve my local SEO?
SEO and local SEO is for long-term results which means you have to continuously be improving and contributing to your strategies in order for them to pay off. SEO isn't a set-it-and-forget-it kind of strategy. When you work with a team of local SEO experts, we'll be able to make sure your website is always optimized for local searches.